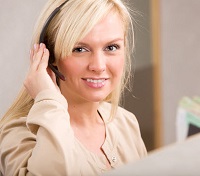 If you're looking for a quality dermatologist in Coral Springs, FL, then welcome to our full-service dermatology practice where we specialize in all aspects of skin health and beauty.
When you walk into our friendly and professional center, you'll be greeted and treated by a team of trained professionals. Our very experienced, board certified skin doctor is well versed in the latest dermatological procedures and technology.
So whether you're seeking a diagnosis for a skin condition, want a cosmetic treatment to look younger, or have an issue with your hair or nails, we have a solution that's perfect for you.
Coral Springs Dermatology Center Services
Here are just a few of the services that we offer or can treat medically or cosmetically.
Medical Conditions
Acne
Skin Cancer
Eczema
Psoriasis
Nail Fungus
and much more
Cosmetic Procedures
Botox
Laser Treatments (hair removal, lesions, etc.)
Skin Fillers
Chemical Peels
Wrinkle Erasing
and much more
Naturally, if you have a condition or require a procedure that is not shown, please give us a call. We're serious when we say that we want you to look and feel your best at any age.
Here's more information about some of the common conditions we can treat:
Acne – This is a common occurrence in teenagers, but many adults experience acne as well. We offer a variety of treatments that can help you kiss acne good-bye and say hello to healthy, glowing, clear skin.
Skin Cancer – No other cancer is more common in the United States than skin cancer. That's probably due to our love affair with the Florida sunshine. Unfortunately, skin that is unprotected and constantly exposed to the sun's rays can develop skin cancer. So if you notice any unusual spots, discoloration, or sores on your skin, then let our Coral Springs dermatologist have a look.
Eczema – If you're not sure if you have eczema, then look for symptoms of red itchy rashes on your skin. No one knows exactly what causes eczema, but it can be made worse by a number of factors including temperature changes, stress, water, etc.
Psoriasis – Like eczema, there is no known cause for psoriasis. The symptoms include patches of itchy and flaky skin. Some people may even experience achy joints.
Nail Fungus – Fungi thrive in damp warm areas such as bathrooms, showers, and locker rooms. You're probably familiar with athlete's foot, for example. In any event, there are certain warm and moist areas of the body such as your feet, toenails, and groin area that are more susceptible to fungal infections. The good news is that such infections are treatable.
Here's more information about our cosmetic procedures:
Botox – This very safe and effective procedure is performed by most qualified dermatologists. Botox is the trade name for the drug Botulinum toxin. It is generally injected into several areas of the face that show signs of wrinkles. The injections relax and weaken the muscles under the skin. This is what results in the skin looking smooth. Expect the results to last 3-6 months. No hospital stay is required.
Skill Fillers – In some cases, the skin may show deep facial wrinkles or folds. So, your dermatologist in Coral Springs may recommend that a filler be injected under the skin to add more volume to those areas. The effect is to make the skin look fuller and stimulate the growth of more collagen.
Laser Treatments – Cosmetic lasers are used to remove hair, tattoos, facial veins, lesions, and more. They are nothing like the high-powered laser beam destroying contraptions that you see in movies. Rather, they are devices that deliver quick and precise pulses of light to designated areas of the skin. The skin will absorb the light and the associated energy from it will create the desired removal.
Chemical Peels – This type of face treatment is intended to smooth wrinkled skin and give it more texture. They can also be used to reverse sun damage, lighten dark skin pigmentation, and remove dead skin. As the name says, these peels can be made from a variety of acid types.
As you can see, whatever your skin needs to look and feel healthy, you'll find a solution at our Coral Springs,  Florida dermatology center. Call us today to schedule an appointment with one of our top consultants….954-906-9099